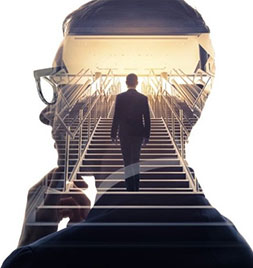 What Every Executive Protection Pro Needs to Know
---
Security is a legitimate concern for politicians, celebrities and high-profile executives. These days, many turn to executive protection professionals to navigate threats and keep them out of harm's way.
These protection agents come from diverse backgrounds; some have law enforcement or military experience, others do not.
Which should you consider when hiring? That depends on your preferences and beliefs. Clients may view those with military or law enforcement experience as overly aggressive, opting instead for a candidate who they assume will adopt a softer approach to their safety.
When it comes to personal protection, the best approach often includes a mix of the soft and hard, regardless of background. But it can be a delicate balancing act.
Practicing the art of avoidance  
Let's review hard and soft skills to better understand the need for balance.
Some hard skills are obvious. Professional protectors must be physically able to protect the client and have the necessary training regarding firearms and defense to keep the client safe against immediate threats.
But they are more than just muscle. Protectors do everything in their power to avoid problems by conducting risk assessments and taking precautions or countermeasures to mitigate or limit exposure to especially harmful situations. We call this the "art of avoidance."
For example, executive protection professionals routinely scout locations in advance to define optimal arrival and departure points and employ route analysis to minimize risks for vehicle and foot traffic. Preparation and planning trump brute force, which is often viewed and used as a last resort.
Another benefit to planning? The protector's preparations can often maximize time for the benefit of the executive. Time for all of us is a valuable commodity, especially for those who require protection.
The priority, then, is to create a productive environment for the client to live and work safely, with a much-reduced need for the application of force. Strive to establish a clearly defined protection program focused on avoiding problems before they become problems. Doing this can even reduce liability.
Risk assessment, advance work, intelligence activities, surveillance detection, and physical security processes are just a few disciplines that may be defined as soft skills.  Qualified protection specialists are familiar with all of these, plus many more.
Don't overlook the obvious 
There are other traits that are often overlooked but equally important. These so-called social skills include the ability to communicate effectively in both oral and written formats, and its importance should not be discounted. To know the audience and to communicate appropriately is essential. In many circumstances, a soft and pleasant tone as opposed to a gruff and authoritarian manner is the most effective means of communication.
The actions of the professional can affect the success of the protector/client relationship as well. Professional protectors work best when they are seen when needed, and not seen when they are not. The protector should strive to blend in around the client, drawing attention away from themselves, the executive and the environment.
It's no secret why the best protectors are compensated the most. The operations they manage are seamless; the details they oversee run smoothly. Not only do they perform the tasks at hand, but they go the extra mile: Cars are always there, luggage is always picked up on time, the elevator is always waiting, planes are always prepped, and drivers always know where they are going. These too, reduce risk, but also add value, as the client sees these preparations as ways to save time and money.
Follow the Scout Credo
Lastly there are certain recommended soft skill traits I like to refer to as the "Scout Law": be trustworthy, loyal, helpful, friendly, courteous, kind, obedient, cheerful, thrifty, brave, clean, and reverent. Each of these traits apply in the protective mission of protectors. Each has a value clearly applicable for protectors.
Protection agents are more than just guards or sets of eyes. These trained professionals require a broad-based skill set in order to be effective. Striking the right balance between soft and hard skills is the necessary first step to a successful protector/client relationship.
Jerry Heying, CPP, PPS, CST
CEO
International Protection Group
International Protective Service Agency
Executive Protection Institute